Crazy Paving
The secret to well-laid crazy paving is to minimise the amount of mortar or jointing visible at the finished surface. The mortar is the structural weak point of the pavement, so, the less of it there is, the better the finished work's chances of survival in the long term. Poorly laid crazy paving has great dollops of mortar between the pieces of stone, causing the paving to fail within a couple of years. If you want the job done properly give us a call.

Block Paving
Whatever look you want for your driveway from stylish modern paving with clean lines through to a more traditional cobble design P & Sees range of driveway paving blocks offer quality and durable solutions.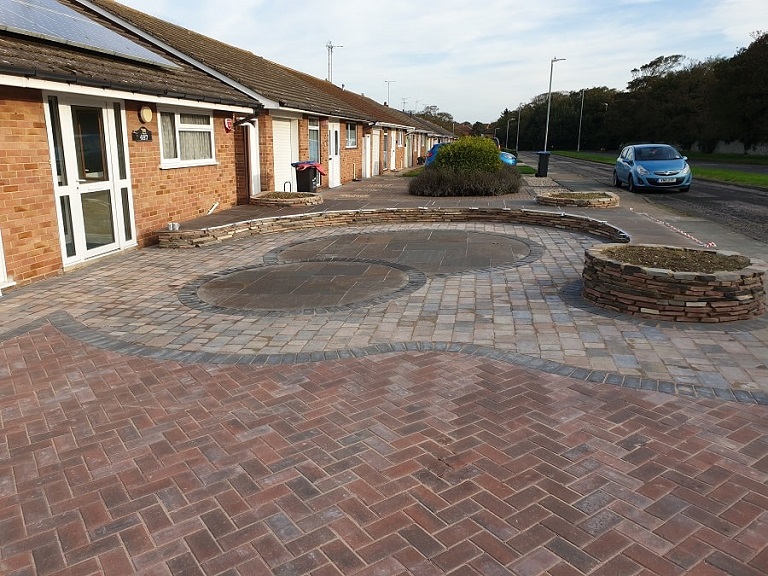 Concreting
We provide a wide range of garden and outdoor concreting solutions. From the various types of concrete including ready-mixed concrete to site production and the transporting of concrete, placing and compaction, construction joints, concreting in cold or hot weather, reinforcement, formwork, curing, finishes, and testing.

Slabbing
Whether it is a patio or a path, we can help you bring some style and put your own unique stamp on things. We can combine paving and slabbing to make something truly unique. As well as different styles of patio, we can include features such as water fountains, sundial patio circles and even step areas to separate sections of your patio.


Natural Paving
Natural stone is durable and frost resistant. Each piece of natural stone has an individual blend of colours and tones which makes the end result truly unique.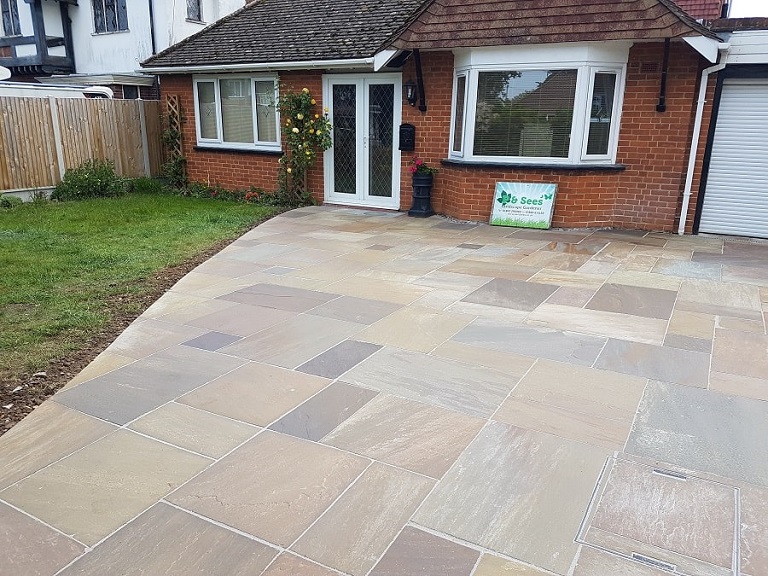 Some aspects of Brickwork
P & Sees offer some aspects of garden and outdoor brickwork. We are pleased to discuss any needs you may have, if we can't help then we will always be happy to recommend someone who can.